I have remade the Welcome to Club Mayhem death match map.
The original map was a rip of the single player bar_sy Salty Dog level. It's a small map set in a bar but only had four player spawns, some texture mis-alignments, doors that needed to be activated to open and no clip brushes.
I got hold of the map source file for bar_sy from the Kingpin SDK and have remade the map.
I removed the doors and the bar counter that needed to be opened, made the bar taller so you can jump in and out of it, added clip brushes so you don't get caught on the dart boards etc. I added more player spawns, kept most of the weapon and item locations from the original Welcome to Club Mayhem map but changes some of them. I left most of the single player props in and the lighting gives the bar a nice warm and glowing feeling :)
You can download Welcome to Club Mayhem remake from here.
Just unzip/extract all files to your Kingpin folder and they will be placed in the correct locations.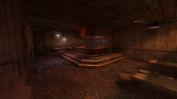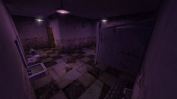 ---