I have uploaded v1.3 of the QeffectsGL wrapper.
OpenGL pseudo-driver (wrapper) that adds some graphical enhancements to OpenGL-based games. You should place opengl32.dll and QeffectsGL.ini to the game executable's directory before running the game. If the game has multiple renderers available (e.g. Half-Life, Unreal), OpenGL renderer must be switched to.
If you want to check out how it looks you can grab the latest version here.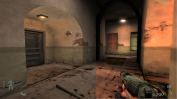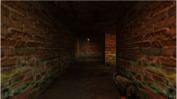 If you want to change back to normal at any time just remove the two files you added.
---