I have done a quick remake of the old piss_hole_jnr map for the Halloween mod. The new version os called Halloween Piss Hole.
It's a small one room map that is mayhem with a few people playing.
You can download the map (hw_piss_hole.bsp) from the Halloween server or you can grab it from here.
Just extract/unzip the files to your Kingpin folder and they will be placed in the correct location.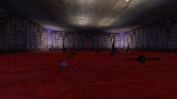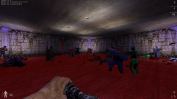 ---